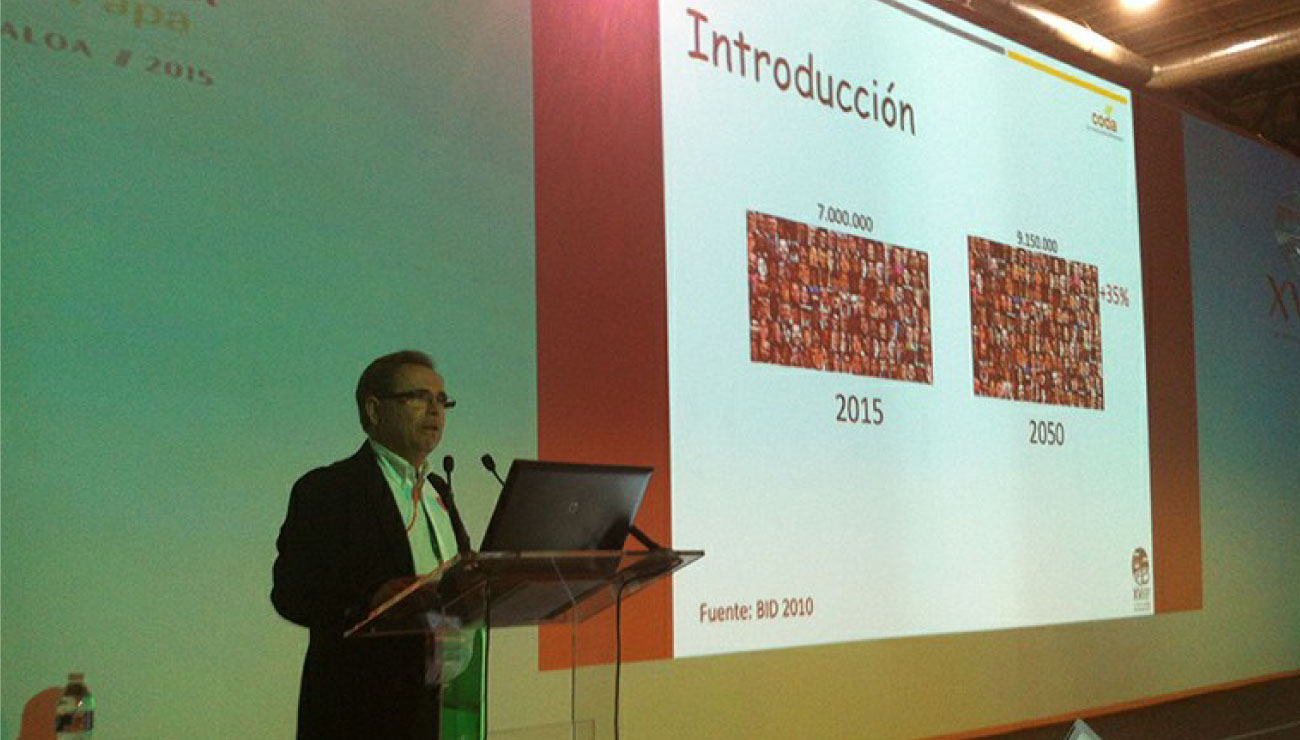 The Mexican potato sector "wins" the battle to USA
Under the slogan, Mexican, The best potato ever, from 4th to 7thNovember, took place in Los Mochis, Sinaloa, Mexico, the XV National Congress of Potato (www.conpapa.org.mx) the most important event on this crop in Mexico organized by the National Confederation of Potato Growers of Mexico (CONPAPA).
SAS participated giving the lecture Optimizing soil potential, KEY to maximizing the profitability of your potato crop by the Export Manager, Luis Carmelo Clemente, with great recognition from the audience.
The recent edition occurs after winning a tough political battle over the opening of the US border so that the neighboring country could introduce potatoes to Mexico. It has been necessary a total involvement of the whole direction of the CONPAPA as well as from various public institutions to achieve returning to normal. Although as expressed by D. Hugo Gómez, President of the CONPAPA, "We must continue working to guarantee the market, quality and health of our potato".