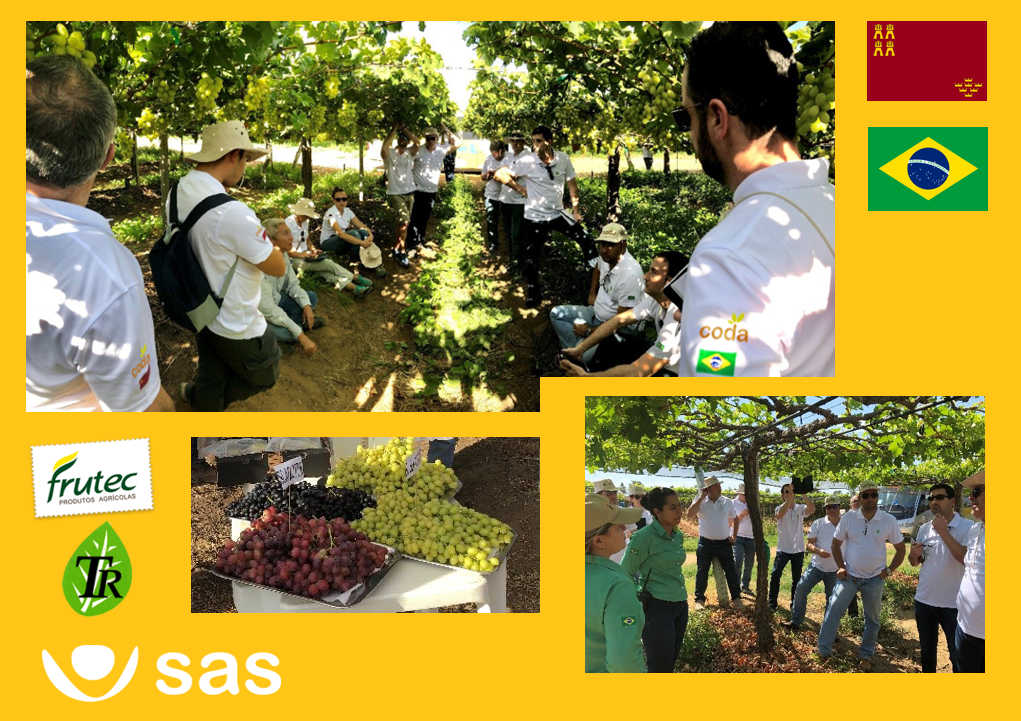 SAS organizes a visit to Brazil of Spanish table grape producers
This November, SAS organized a visit of different table grape producing companies from Murcia (Spain) to the São Francisco Valley (Petrolina-PE-Brazil).
Brazil is the third largest world producer of fruit, with about 42 million tons per year. The São Francisco Valley is a very well irrigated fertile area, an important producer of fruit and vegetables, especially table grapes and mangoes, but also other crops such as guava, green coconut, melon, watermelon, acerola, passion fruit and banana. It presents a unique competitive advantage: more than two harvests per year, low incidence of diseases, proximity to consumer markets, abundance of labour and great availability of water.
During the visit, field days and a talk were organized, which meant a great opportunity for the technicians and producers from Brazil and Spain to share their experiences of cultivation and management of the different varieties of table grapes, taking into account the significant geographical and weather differences.
We appreciate the visit of our collaborators of Tecnología Rural in Murcia and the great attention of our distributor in Brazil: Frutec, as well as to all the companies that received us and attended us in an exquisite way.