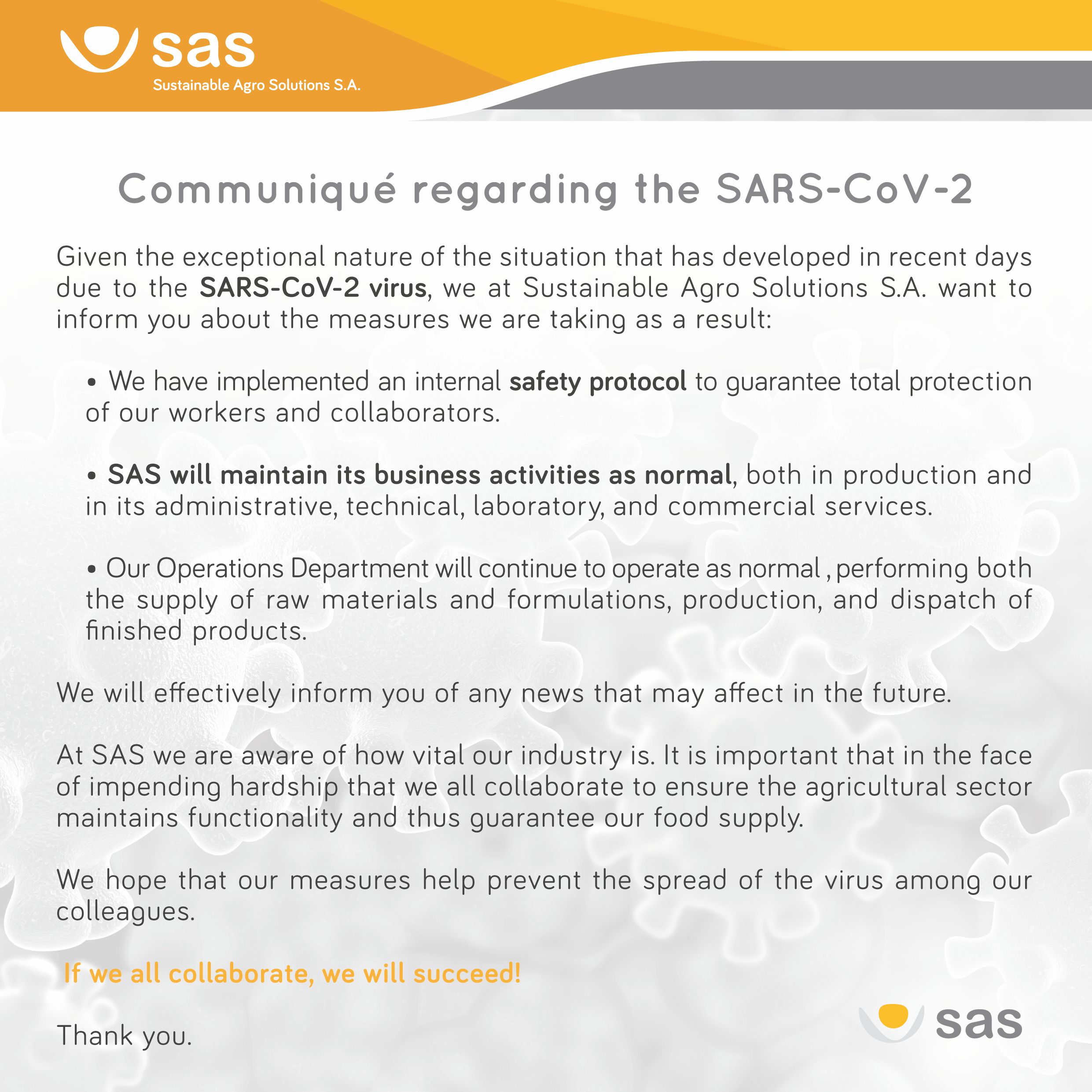 ⚠️ Communiqué regarding the SARS-CoV-2 ⚠️
Given the exceptional nature of the situation that has developed in recent days due to the SARS-CoV-2 virus, we at Sustainable Agro Solutions S.A. want to inform you about the measures we are taking as a result:
We have implemented an internal safety protocol to guarantee total protection of our workers and collaborators.
SAS will maintain its business activities as normal, both in production and in its administrative, technical, laboratory, and commercial services.
Our Operations Department will continue to operate as normal, performing both the supply of raw materials and formulations, production, and dispatch of finished products.
We will effectively inform you of any news that may affect in the future.
At SAS we are aware of how vital our industry is. It is important that in the face of impending hardship that we all collaborate to ensure the agricultural sector maintains functionality and thus guarantee our food supply.
We hope that our measures help prevent the spread of the virus among our colleagues.
If we all collaborate, we will succeed!
🙏  Thank you.